Kozakiko sausages with paprika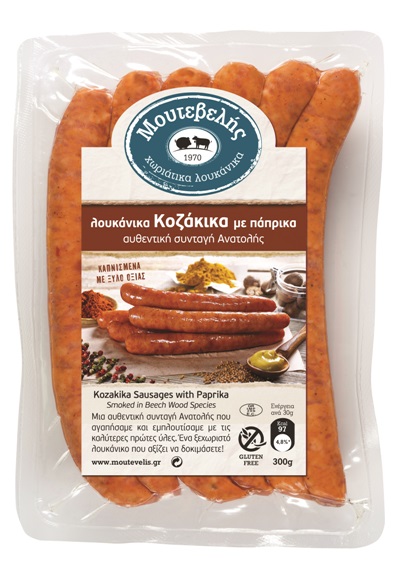 Kozakiko sausages with paprika
Flavour of the East, is combined through the history and the tradition of 100 years with the richness and brilliance of North coming out from the Greeks of Caucasus. A recipe connected with the Hellenism and its deliveries from the depths of Asia. We loved it and we offer the best raw material for a really particular result. The element of paprika prevails while the natural sheep's intestine completes a sausage that is worth tasting!
Με φυσική γλυκιά πάπρικα.
Παραδοσιακό κάπνισμα με ξύλο οξιάς.
Διαθρεπτική δήλωση ανά 100g:

Ενέργεια: 120Kcal/420Kj
Πρωτεϊνες: 20g
Υδατάνθρακας: 30g
Λιπαρά: 21.2g
Αλάτι: 2g
Εδώδιμες Ίνες: 0.5g